Hello and welcome back to daily Safemoon news and updates review. In this video I will talk about Safemoon and its partnership with Ethereum and how all of that will affect Safemoon's price in future. So yeah, this video is super interesting so make sure to watch it until the very end. Disclaimer. Also if you are interested in getting price predictions and crypto news literally every hour, then join my telegram channel, we already have more than 2000 people.
Alright Safemoon fans, if you watched my previous videos then you already know that first bridge came out on Tuesday and more are coming. In the recent AMA John Karony announced bridges which opens sfm to Etherum, EOS, Wax etc. Bridges is making a huge stir because thanks to our dev papa bridges change the crypto space and our beloved Safemoon is now CROSS CHAIN.
If you still confused, then here's a 2 secodns explanation what are these Bridges. "Think of Safemoon as New York City an island cut off but these bridges are now being built out to other cities so the traffic there can come in, each time they pay a toll on the bridge which = reflections to the citizens of NYC aka us safemoon army!" If interested, you can find full explanation on bridges and more on my channel. So in this video I will talk about Safemoon and Ethereum. At first, take a look at this picture. A closer look into S-curve of business growth.
We have 3 steps of business growth. Start, Growth and Scale. Currently we are between Start and Grow steps. It's called Strategic Inflection Point. Strategic Inflection Points are those points in time where a company must make a fundamental shift to maintain and/or capitalize on forward momentum. We have 3 options here, Sustained momentum, Stagnation or Obsolescence. And with the Ethereum bridge now live, SAFEMOON just passed the first strategic inflection point with sustained momentum! Next up is more growth and scalability.
So recently a reddit user asked following question, "Why wasnt SafeMoon created on Ethereum platform in the first place?" "If Binance had so many bottlenecks, why didnt they release SafeMoon on Ethereum in the first place. I mean wouldnt that have been more beneficial to SafeMoon from day one? I don't know what Im missing out here. What are your thoughts fellow SafeMoon Army!" When someone answered, "Gas fees and smart contracts are two of the main reasons, and why there are also so many more crypto start ups on BSC rather than ETH.
But when ETH updated their tech and the fees are lower, it will be very interesting to see where things lean. Cross chain couldnt have come at a better time in crypto space." Just wait until EIP-1559 is underway and watch those safemoon numbers skyrocket on ETH .
The biggest problem right now on ETH chain is the freakishly high fee. Once that's gone BSC will not be seen anywhere. Bridges are the only way to sustain Safemoon right now untill their own Blockchain comes. You might wonder what is EIP-1559? EIP-1559 stands for Ethereum Improvement Proposal and it is an update that is set to go live in July 2021.
It will change the fee structure of Ethereum and this change will see gas fees split into two. Both of these fees will be transparent for users. It will include a tip from the sender and a base fee which is then burned. What are gas fees? Gas fees are the cost of transactions on the Ethereum ecosystem. They are not fixed, and the system works through a first price auction. Users submit bids that are then picked up by miners.
At peak times, the network can be congested and gas fees can be particularly high. This can lead to transactions stuck on pending for hours which is very inconvenient. There is also the possibility of transactions failing if a bid is not picked up. Overall, the system appears to be lacking efficiency, and users have been complaining about the rising gas prices.
Will EIP-1559 fix gas fees? EIP-1559 is not predicted to fix the issue of fees right away, but it will be a starting point to a fairer and more efficient system. The base fee will be adjusted to market rates on a block by block basis which means users wont need to select a specific gas option as is the case currently. If a user wants a transaction completed more quickly, there will be an option to tip the miner.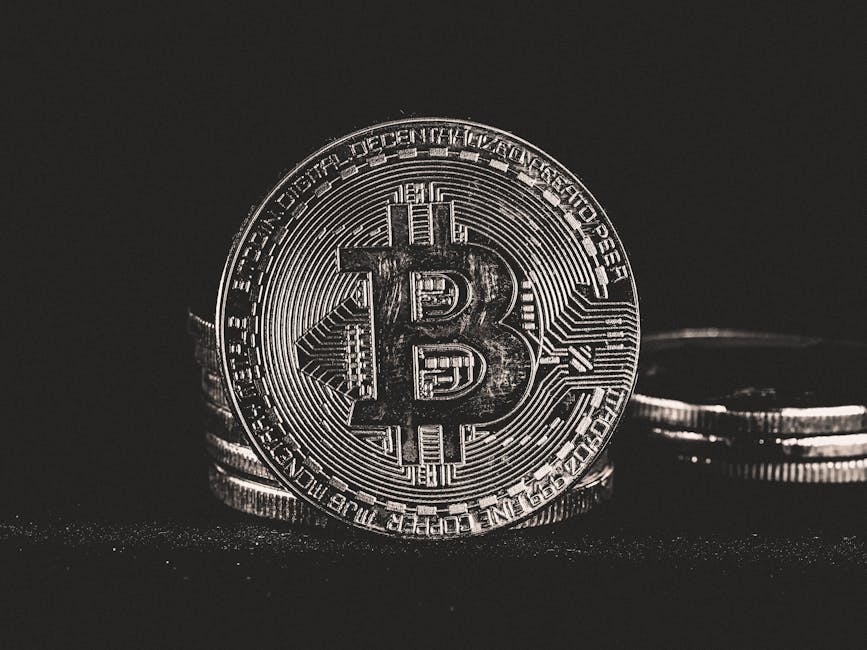 The effect on supply. The burning mechanism for the base fee will have a major impact on supply due to the fee being paid in ETH. In theory, this could lead to the asset becoming deflationary. This is notable because it means that Ethereum will eventually shift from a proof of work model to a proof of stake model.
The full shift will not occur however until Ethereum 2.0 is rolled out. Well, if you are new to crypto, you might wonder what does proof of work and proof of stake mean. Well, I won't waste much of your time if you alredy know that, just give me like 20 seconds. So, very briefly speaking, proof of work model is something that Bitcoin uses.
To add each block to the chain, miners must compete to solve a difficult puzzle using their computers processing power. As a result of the intensive processing power necessary on PoW networks, excessive electricity use has been the most common criticism of this consensus mechanism. So we can say that PoW damages our Environment. Proof of Stake is cleaner compared to Proof of Work.
There is no competition as the block creator is chosen by an algorithm based on the user's stake. But how all of the above information is related to Safemoon? So as it was already mentioned BSC the blockchain where Safemoon is created, recently bridged to Ethereum. According to DeFi Prime, the DeFi world is dominated by Ethereum (72%) and Binance Smart Chain (12%) as the two largest and prominent blockchains in the ecosystem nowadays. While they coexist in the same space, their slightly different focuses and goals equip them with diverging sets of characteristics governing, technical, and functional.
On the one hand, the Ethereum blockchain aims to offer a decentralized world of computing. On the other hand, BSC wants to increase the speed of dApps, lower transaction fees, and enable dApp scalability, which gives a massive impulse to the entire DeFi ecosystem. At the same time, these differences are exactly what makes them complementary ecosystems enabling the mainstream acceptance of blockchain in general.
And pNetworks aim to interconnect blockchains and grant them unlimited usability is right at the heart of it. What is pNetwork? PNetwork is focused on bridging the gap between individual blockchains, thus enabling the entire blockchain platform to function in an all-encompassing manner.
By connecting the Ethereum blockchain and BSC, pNetwork allows users to access both ecosystems without effectively ever leaving one or the other. As an issue deeply plaguing the blockchain world and blocking the platforms much-needed swift growth, pNetwork-powered bridges might just be the solution both the Ethereum blockchain and BSC need to achieve mass user adoption.
Establishing a direct link between different blockchains via pTokens, a secure foundation is laid for cross-chain composability. Its purpose is to break down the walls between the chains and allow for easy movement of both users and crypto liquidity, thus powering their systems without friction. Best of all, this means that various blockchains would be able to fully complement each other, as user intent and activity wouldnt suffer because of the limitations of each blockchain.
This makes pNetwork the industry-first solution providing a secure, bidirectional connection between Ethereum blockchain and BSC dApps, among others. Well, I am not able to fit information about pSafemoon in this video. Even though it's necesarry to understand, but you might already understand what pSafemoon is.
If not, then I can make a video explanation, if you want me to make a video explanation about pSafemoon and more, comment down below #pSafemoon. Well, to sum up, when EIP-1559 update will happen, we will see Etheum price surge, giving a nice boost to Safemoon.
Well, unfortunately Vitalki Buterin, the founder of Ethereum hasn't commented anything about this. But I will keep you guys updated. If you still have any questions about this, comment down below. If you enjoyed this video, then please like this video and comment something, this would really help me out to reach the youtube algorithm. But, note that I'm not forcing you to invest in this project.
Read More: Cardano On The Edge of Smart Contracts