Hello and welcome back to the daily Safemoon news and updates review. In this content, I will talk about Safemoon and bridges with a full explanation as if you are five years old and at the end of the video you will understand why you should start packing your bags for a trip to the moon. So yeah, this video is super interesting so make sure to watch it until the very end. Disclaimer. Also if you are interested in getting price predictions and crypto news literally every hour, then join my telegram channel, we already have more than 2000 people.
If you want to invest in Safemoon, I would recommend you to use BitMart exchanger, also following the link in my description will give you extra discounts on trading fees. By the way, be careful of scammers pretending to be me on social media. I would never ask your 12 secret words. Links to my official Social Media accounts are in the description. Alright, so I want to start this video with a question. Have you watched the last AMA 2 days ago? Comment down below.
So if you haven't watched it, then let me tell you something. Safemoon and its upcoming bridges are the only things being discussed on the Safemoon Reddit group and Twitter. But why do we need these bridges? What do crypto bridges even mean? And how will they affect Safemoon price and when these bridges will be implemented? Watch this video to find out. So recently Safemoon CEO John Karony posted the following message. "I'm sure you've seen today's UK regulatory news regarding Binance, it's important to not limit your projects to one chain. " Well, big Binance vs Safemoon video you can find on my channel in my previous uploads.
In case you don't know what recently happened to Binance in the UK, give me like 30 seconds to explain. LONDON Cryptocurrency exchange Binance has been banned from operating in the U.K. by the country's markets regulator, in the latest sign of a growing crackdown on the crypto market around the world. Britains Financial Conduct Authority said Saturday that Binance Markets Limited, the U.K.
Division of Binance is not permitted to undertake any regulated activity in the U.K. From June 30, the company which already offers Brits crypto trading through its website must add a notice in a prominent place in its website and apps showing U.
K. users the following text: Binance, the world's largest crypto exchange by trading volumes, was set to launch its own digital asset marketplace in Britain. However, it was one of several crypto firms that withdrew applications to register with the FCA due to not meeting anti-money laundering requirements.
The FCA spokesperson clarified that the scope of the ban was limited. Though Binance Markets Limited is banned from offering regulated services in Britain, non-registered firms can still interact with U.K. consumers. That means Binance could still offer Brits crypto trading through its website. "We are aware of recent reports about an FCA UK notice in relation to Binance Markets Limited (BML). BML is a separate legal entity and does not offer any products or services via the Binance.com website." Alright, so now let's get to the Bridges announcement by the Safemoon team.
In the last AMA they said that bridges will be available from Tuesday, which is today. If you still don't understand what the bridges are, then let me show you a quick and easy-to-understand explanation. " Today safemoon announced something massive after only a few months of existence. BRIDGES which opens sfm to Etherum, EOS, Wax etc. Released TUESDAY USA time. Bridges are making a huge stir because thanks to our dev papa bridges change the crypto space and our beloved Safemoon is now CROSS CHAIN.
Bridges mean more access to Safemoon from different angles and other ways to acquire such as through Etherum and that corresponds to a huge increase in – volume + the ability to take advantage of what those chains offer. Think of Safemoon as New York City an island cut off but these bridges are now being built out to other cities so the traffic there can come in, each time they pay a toll on the bridge which = reflections to the citizens of NYC aka us #safemoon army! We aren't so alone and it's easier to buy.
Who remembers many months ago at our peak ATH we crashed the Binance smart chain – meaning no one could buy, our momentum was shot, had we had bridges this would not have been an issue because, for example, we could have used Etherum to buy safemoon. Guys this project is months old. John and the team have and are barely sleeping but still looking, working excited and fresh flying to Africa locking in deals, showing us actual video footage of meetings with the government, they are fully transparent and upfront, this is the ground floor to something incredible in 5 years this will be world-changing with what they have in motion.
Hold on guys, we're going to the moon. " Let me know if you still have questions about bridges down in the comments section. But I think this reddit post made it pretty clear. So as was mentioned above, Tuesday brings us bridges to EOS, Wax, and Ethereum. But why Safemoon team choose them, and what's so unique in them? Well, let's find out.
First, let's take a look at the EOS project. What Is EOS? EOS is a platform that's designed to allow developers to build decentralized apps (otherwise known as DApps for short.) The project's goal is relatively simple: to make it as straightforward as possible for programmers to embrace blockchain technology and ensure that the network is easier to use than rivals. As a result, tools and a range of educational resources are provided to support developers who want to build functional apps quickly. Other priorities include delivering greater levels of scalability than other blockchains, some of which can only handle less than a dozen transactions per second.
EOS also aims to improve the experience for users and businesses. While the project tries to deliver greater security and less friction for consumers, it also vies to unlock flexibility and compliance for enterprises. The blockchain launched back in June 2018. Who Are the Founders of EOS? The EOS platform was developed by the company Block.one, and its white paper was authored by Daniel Larimer and Brendan Blumer. Both men continue to be members of Block.one's executive team, with Blumer serving as CEO and Daniel Larimer as CTO.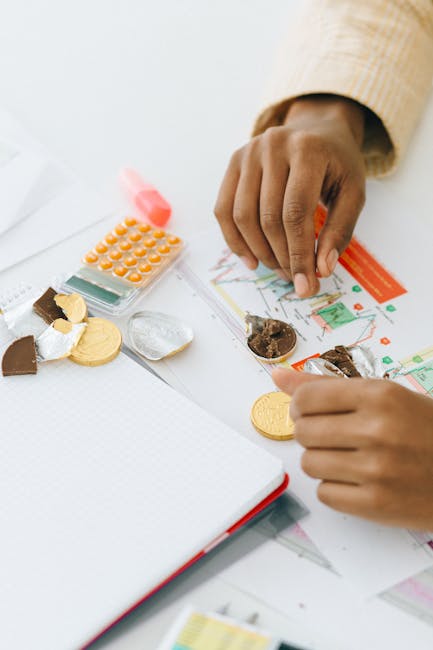 Blumer is a serial entrepreneur, and one of his earliest ventures involved selling virtual assets for video games.
He went on to co-found Okay.com, a digitally focused real estate agency in Hong Kong. Larimer is a software programmer who has also started a series of crypto ventures. They include the crypto trading platform BitShares and the Steem blockchain. The pair met in 2016 and formed Block.one the following year. Alright, now let's move to the second bridge which is the bridge to Wax. What Is WAX? WAX is a purpose-built blockchain, released in 2017, that is designed to make e-commerce transactions faster, simpler and safer for every party involved.
The WAX blockchain uses delegated proof-of-stake (DPoS) as its consensus mechanism. It is fully compatible with EOS. Wait, did I say delegated proof-of-stake? What does it even mean? Delegated Proof-of-Stake is the same as Proof-of-Stake, except people vote for who can validate transactions. In Delegated Proof-of-Stake, users have the power to give their voting power to others if they choose so. Delegated proof of stake is what is known as a consensus mechanism. Consensus mechanisms are ways that transactions are added to the blockchain. So when we have blockchains, we have a series of blocks, and blocks are just units of storage for cryptocurrency transactions.
For example, if you send a bitcoin to a friend, and a bunch of other people sends Bitcoins to their friends, these are all transactions. All these transactions become a block and certain people are responsible for adding these blocks to the blockchain. The people who are responsible for writing these blocks to the blockchain are known as nodes. Nodes are people who own computers with software that connect to the blockchain network. What determines who handles these transactions to blockchain? That's where the consensus mechanisms come in.
Delegated proof of stake is all based on how many people voted for you to do so. So with the delegated proof of stake, we have a bunch of people who vote for the node that's allowed to add blocks to the blockchain. The node who wins is known as the witness. Witnesses can validate the transactions faster. The winner is the witness, then the block gets added to the blockchain. Users can also vote for what is known as delegates. Delegates are people who can affect the rules of the blockchain network directly. So let's say users vote for a particular delegate. The delegated person who was voted in is able to change the rules of the blockchain.
For example, change how many transactions are on the block. So with all of this, delegated proof of stake is aiming to solve some of the issues with how blockchains disperse the power, and how decentralized they are. Alright, if your brain didn't explode, let's get back to Wax.
The custom features and the incentive mechanisms developed by WAX are intended to optimize the utility of the blockchain specifically for use in e-commerce, with the goal of encouraging voting on proposals. To make this possible, WAX created a suite of blockchain-based tools upon which decentralized application (DApp) marketplaces and non-fungible tokens can be built upon.
Who Are the Founders of WAX? WAX was co-founded by William Quigley and Jonathan Yantis. William Quigley studied at the University of Southern California and then worked at Disney. After leaving Disney in the early 1990s, he got an MBA at Harvard and became a venture capitalist. Over time, he became the managing director at Idealab. Alongside creating WAX, he is also the managing director at Magnetic. Jonathan Yantis works as the chief operating officer at WAX and as the chief operating officer at OPSkins.
Well, the third bridge is a bridge to Ethereum.
I think 99% of you know what Ethereum is, but let me give you a brief explanation, maybe you will learn something new. What Is Ethereum? Ethereum is a decentralized open-source blockchain system that features its own cryptocurrency, Ether. ETH works as a platform for numerous other cryptocurrencies, as well as for the execution of decentralized smart contracts.
Ethereum was first described in a 2013 whitepaper by Vitalik Buterin.
Buterin, along with other co-founders, secured funding for the project in an online public crowd sale in the summer of 2014 and officially launched the blockchain on July 30, 2015. Ethereums own purported goal is to become a global platform for decentralized applications, allowing users from all over the world to write and run software that is resistant to censorship, downtime, and fraud.
What Makes Ethereum Unique? Ethereum has pioneered the concept of a blockchain smart contract platform.
Smart contracts are computer programs that automatically execute the actions necessary to fulfill an agreement between several parties on the internet. They were designed to reduce the need for trusted intermediates between contractors, thus reducing transaction costs while also increasing transaction reliability. Ethereums principal innovation was designing a platform that allowed it to execute smart contracts using the blockchain, which further reinforces the already existing benefits of smart contract technology.
Ethereums blockchain was designed, according to co-founder Gavin Wood, as a sort of one computer for the entire planet, theoretically able to make any program more robust, censorship-resistant, and less prone to fraud by running it on a globally distributed network of public nodes. Alright, so now when you completely understand what we are dealing with, comment down below your thoughts. Or if something is left unclear for you, feel free to ask it in the comment section. Just like Safemoon CEO John Karony said, "Bridges are an incredible asset and will continue to play a key role in the expansion and adoption for years to come." If you enjoyed this video, then please like this video and comment something, this would really help me out to reach the youtube algorithm.
If you want to invest in Safemoon, I would recommend you to use BitMart exchanger, also following the link in my description will give you extra discounts on trading fees. But, note that I'm not forcing you to invest in this project. It's 100% your personal decision.
Also if you are interested in getting price predictions and crypto news literally every hour, then join my telegram channel, we already have more than 2000 people. Don't forget to check out other videos on this channel. Thanks for watching!.
Read More: Dogecoin outperforms Ethereum, BNB, Cardano, and XRP