Hey: what's up good people, how you doing this is Larry jones! Welcome back to stock up, hey uh! You already know hit the like subscribe notification bell. If you've been rolling with me, we're going to talk about the stock market, uh hope you had a wonderful and blessed um um Christmas uh, we'll talk a little bit more about that at the end. Let's talk about the market and what i see coming, I'm trying to get it to where the sun is out of the way good people.
Let me move forward all right, so listen, um, there's a lot of uh things. That's happening, one of the things i want you to know about is out of the last 45 years. The last five days of the year and the first two days of the new year is generally green. That has happened 75 out of the last 45 years. Uh.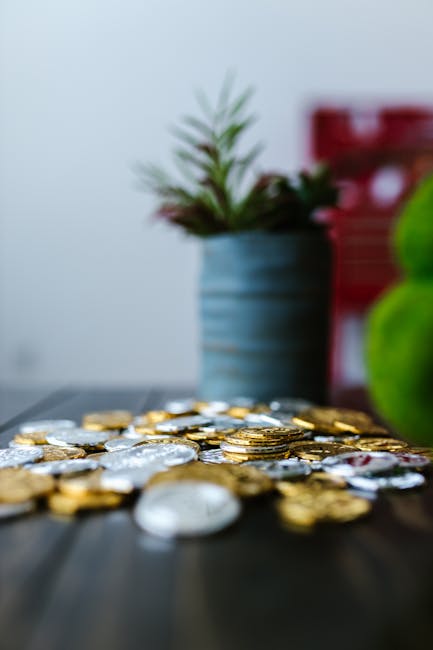 That's pretty good right, so if you are in stock that um you're thinking about selling, if you're not taxed, harvesting and you're thinking about selling at the beginning of the year, i just want you to keep that in mind like i just bought some tesla at 8.95. I believe that tesla's going to run up, especially here in the next week, even more anything could happen. I could be wrong, but i believe i got it at a good price and um. I went in and bought more that day and so um it was a.
It was a good move for me and even if you're thinking about selling tesla, because you think it's going to go down, i think it may have a slight bump up before it turns around in reverse. But remember anything i say is not a suggestion for you to buy, hold or sell a stock, so uh just looking at the looking at the forecast right and so since 75 of the time. The last five days of the year, which is this week and the first two days of next year, meaning 2022 75 of the time over the last 45 years. It has been green, so um, that's just something for you guys to think about. You know.
No one has a crystal ball: everything is uh crazy right now, and this new variant is spreading, though it's less severe, spreading like wildfire right. Let's talk about. What's gonna hit the markets, the big thing to hit the markets next and that's rising interest rates which the fed said that they're going to do three times next year? So what is it going to do to stocks? It's going to hit stocks?
It could potentially send stocks into a bear market, and what is it gonna do for crypto n? This is what i think i think is going to hit crypto just like it hits stocks if that happens, right, meaning that it it'll hit it and they'll both. Take a hit right, but what happens is crypto's going to rebound uh quicker and because i believe that crypto people are starting to see that crypto is a hedge against inflation and that's what the reason. That's. The reason why the feds are having these interest rates is because of inflation all right, so we got to keep everything in perspective.
Sorry, I'm gonna put these back on. I just put some eye drops in my eye and I'm my pupils are dial, lady, so so um. So that's one of the things that we want to keep in mind for the upcoming year. So here's where we could make money, I'm encouraging you guys that are not into investing you're just swing trading. This is 2022, is going to be an investment year right, meaning you are buying long-term stocks.
So we're not only am i holding a lot of the stock that i have, but i'm uh going to be buying if we do have a bear season, I'm going to be buying through the bear season. So what I've bought recently I've shared with you guys are banks, because banks are going to make profit on higher interest rates. You see so it's a game, it's it's a puzzle and you you got to know when to be in what stock. Okay, then i am holding my crypto right because i think crypto in the next you know month is gonna have a pop. Then we can talk about.
You know maybe doing some profit taking or whatever. Now, when the interest rate hikes start happening, then we could actually buy the dips in crypto when it takes an is initial hit and for those of you that don't think it's going to take an initial hit. Look at the comparisons to the stock market and crypto. Here's another thing: i think that crypto is forming a totally different pattern, so we cannot go off of the past of cryptos. You know harvesting the winner, the all of that, i think crypto.
If you look at it, crypto is acting a lot like the stock market, but it's over accented, it's it's! If stock market goes down a little bit, crypto goes down a lot. Stock market goes up a little bit. Crypto goes up a lot, but i believe that uh crypto, it is having bigger moves. I believe is going to have bigger moves in 2022, not taken away long term that there's going to be plenty of stocks that you could literally dca, not buy the first dips but load up on doing the bear season.
Uh. If it comes, i think the bear season is going to be short lived, not like a lot of people. A lot of people think it's just going to go on for years. I don't think so because i think the supply chain uh is going to start easing up um again and and things are going to get caught up and once the supply chain gets caught up, it's going to cause inflation to come down and then the feds could Stop raising interest rates. That'S what i think, and i think that that's going to happen by by the um in the summer or by fall so by q3.
Actually, uh quarter three of 2022, so i believe that we could have the beginning of the year will be good. I think the end of the year will be good and it could be um. It's going to be a volatile year in between could be now. Anything could happen, we could have some great news and we can literally go into another bull season and not even hit a bear season, so the jury's out on it we're gonna we're gonna um see what happens right. Then.
I'M going to end by saying this: i hope you had a wonderful Christmas Christ mass and it's Sunday you guys know uh what we do on Sunday. We top it off. You know I'm not one of these super religious people. For those of you that's new to the page, so don't freak out, but we just celebrated Christmas Christmas and um. I did a video yesterday called merry Christmas.
I'M gonna leave it right here, in this upper hand, right hand corner to your left, and i want you guys to watch that because i i want you to know that you know we always we're worried about our situations and our struggles and – and we think Of jesus as the baby jesus and you know, jesus grow grew up and i in the video i talked about him. You know he he was known as a battle axe. He he he is known as the king of glory in in psalms. It talks about the king of glory, but the songwriter said: who is the king of glory, the lord god strong and mighty the lord god mighty in battle, so he's mighty enough to fight your battles, and i want to leave you with that. So the least of them are who he was drawn to and not the fanatics.
So i want you to know that that on this sunday god will fight your battles, okay and uh. So all you have to do is put your trust in him and not man. Hey we gon na make great money over the next. You know four to five years. We'Re gon na make a lot of money, but the time to be sowing is when the stocks and cryptos get beat down all right.
Good people, i love you guys live love, laugh and learn. [, Music, ]. You