Hello, my Bitcoin Lifestyles Club family. In today's content, I will provide you with a brief overview of my favorite US-based crypto exchange, Kraken. Kraken is a fully regulated crypto exchange based in the US, even though it is also available to Canadians and many other international countries. They recently launched an app that makes it easy to connect your bank and start purchasing cryptocurrencies, just like the Coinbase retail app.
So Kraken doubles as a full-fledged crypto-exchange for seasoned traders offering spot market, futures, and margin-based trading, AS WELL as a 'fiat gateway exchange for newbies just looking to get started buying crypto. This is the user dashboard page, which provides navigation to get to the various essential features of the site, and displays your account's balance stats.
As you explore the site, you can always use the Kraken logo at the top of the page to get back to this user dashboard page. You can see I have $1.16 worth of USD Coinon my account. Below the balances, it further breaks it down into trade balances and position evaluation. All self-explanatory terms, but if anything here doesn't ring a bell with you, you can find these handy tooltips all over the site, marked by the little grey circles with the 'I'.
So, for example, let's check the tooltip for 'margin level'… It says 'percentage ratio of equity to used margin. So this would display a number to the right if you had any trades open using margin options. Scrolling down a little bit more. It displays your trading fee schedule. I believe the way it works is that the more trading volume you produce, the lower your fee schedule.
So, as you can see, my next fee schedule is going to be lower. The following section labeled 'Ledger' shows a list of your latest exchange actions, including deposits, withdrawals, trades. This black ticker section at the top under the navigation can be easily switched from BTC/USD or even used as easy navigation to start trading any available crypto. Just click the little magnifying glass icon. And you can select any market you want to display in the ticker from the list below, and you can toggle the trading pair type at the top. It's set to USD.
I will change up the trading pairs to Bitcoin. And then select the ETH/BTC pair. That not only changes the ticker info at the top here, but it will also change the basis on which your account balance values are displayed to bitcoin. We can also use this handy little menu to get right to trading in any Kraken-supported crypto market. I will select to trade ETH/BTC by clicking the associated 'trade' button. This brings you to the 'basic' trading screen, which you can also get to by clicking the 'Trade'menu option at the top of the screen.
Currently, we are looking at the 'simple view of the 'new order' menu for ETH/BTC, which gives you options for buying or sellingEthereum using Bitcoin. By default, this is very self-explanatory; it's set to 'buy,' which is colored as green on the toggle switch. And it's set to 'limit' orders controlled by the grey toggle here to the right.
When the limit option is selected, it allows you to set a lower buying price than the current market trading value in case it dips. When you are selling, it will enable you to place your sell order at a higher price than the current market trading value. When it rises, you can maximize your profit. To get started, you can enter the amount of ETH you would like to buy.
For example, I will enter the number 1, like I'm going to buy 1 Ethereum. If you want to place an order that is lower than the current trading price of ETH, you can do that. For example, I will put .04. So if the value of Ethereum drops to .04 from where it is currently trading, your buy order would be filled for one Ethereum at that price. To get positioned for that potential, all you would have to do is place this order in the system by pressing the green buy button.
And just for your information, this would work the same with the USD trading pairs; for example, if we were on the ETH/USD trading pair screen, the equivalent USD value might be roughly$1600, and that you would enter that value in the field where we put the .04 if we were on the screen for the USD based trading pair. The other option you have, if you are in a hurry to buy or sell at the current market rates, you can make it easy by just clicking the 'market' tab. And then all you need to do is enter the amount of ETH you want to buy, and it will automatically display the buying cost in bitcoin.
And of course, if we placed any orders, we would be able to see them under new and open orders' in the section below. You can use the order book option right here in the same section to help you strategize where to place your limit order, whether buying or selling. You can dig deeper into the order buy or sell order books using the numerical tabs at the bottom. Notice that when you click 'SELL,' it becomes clear that you are on the selling options, as the color of the buttons turns red.
As you can see, they make this basic ordering screen very easy for the newbies on the site. Next, let's take a look at the 'intermediate' level trading menu options by clicking 'intermediate' right here. It looks a little different, as it moves all of the options we were looking at before, over to the left side, and adds a few more on the right, including Leverage, Start + expiry times, the fee currency cost basis for the trade, and post limit orders. Leverage is, of course, the level of risk you would like to apply via margin. This is an option for more advanced traders who would like to increase the element of 'gambling' /risk in their trading.
Just leave it set to 'none by default to trade the crypto spot market, which is where you actually take ownership of the coins. The start option allows you to set a start date and time for the trade to enter the Kraken order books. Expiry works similarly in the opposite direction. You can set a time to cancel the trade if it has still not been filled at that point.
Of course, 'fee currency' is simply the basis on which you will pay your trading fees. In this trading pair instance, you can choose between or BTC. And suppose you check off the PostLimit order box here. In that case, it will simply ensure that when the order is placed that if there is an opposing sell or buy order at the same price already existing on the books, it will not fill your order automatically.
This helps you avoid incurring a 'taker' fee, which will be slightly higher than a 'maker' fee for your trade. Instead, your trade will only fill when someone places an order, therefore ensuring you are the 'maker' of the market for the trade. This means you were the one to supply the liquidity into the order book and wait for the order to fill until someone else came along and took advantage of 'convenience by buying or selling the current market prices.
Next, let's look at the options for the advanced trading menu. Notice that the only things that change here are the addition of a section below called 'conditional close' and the plus, equals, minus, and percentage sign toggles on the limit price field.
First, we'll go over the new limit price-setting options. If you leave it set to the equal sign, it will allow you to set a fixed price. If you select the plus symbol, you can enter the amount of BTC that you would like to be higher than the current market price, or you can toggle on the percentage option to change the required input in this field from that of a specific amount of bitcoin [like.1 for example], to that of a percentage. So if we did that and entered 5%, then your order would be set to enter when the price reached5% higher than the price when you placed the order.
This would be useful if you were selling. Of course, if you intended to buy, you would probably use the minus option so that you could have your purchase initiate when the market drops to a more favorable price level of your choosing. You could do the same thing in the other direction and have it set up to buy when the market drops by 5%. Now let's take a look at the newly available conditional close options. By default Order type is set to none. Click the order type menu here.
And you get options for Limit, Stop Loss, Take Profit, StopLoss Limit, Take Profit Limit, and SettlePosition. I'll run through the list with you. First, let's select 'Limit.' As you can see, we get a duplicate of the same option we already have above in the primary order menu options. This will be a valuable option for margin traders to set up a stop loss or profit target on an open margin trade.
Without getting into great detail in this content, it's because margin trades require you to open an opposing order to close your position on margin in either a profit or loss. The stop loss option is simple and easy to use. When trading the spot market, you can select the minus button and then pick an amount of price drop by entering a specific amount or selecting the percentage symbol.
So, for example, I will enter10%. With this setup, you will sell your coins if the price drops by 10% below your buy entry. If you were margin trading and shorting the market, you are technically at a loss if the price goes up. This is where the plus symbol option comes in handy. You can set it up to close out your order when the price rises a certain amount.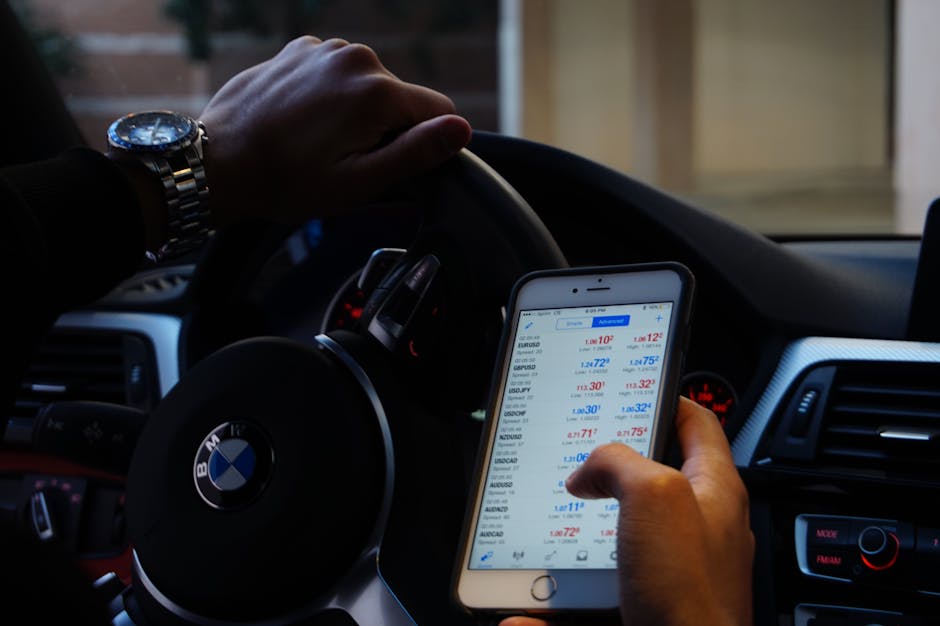 Take profit works very similarly; when spot market trading, you can select the plus symbol and then enter the price level on the right specifically or by the percentage that you would like to sell and take profit.
The stop-loss limit option allows you to strategically set up a limit sell order to be entered into the system when your stop-loss price hits. For example, you have a long position on BTC, and the current BTC/USD price is 30k. You don't want to close your position below 29k, so you open a stop-limit order with the stop price set to $29,500and the limit price set to $29,000.
So when and if the price falls below 29.5k, it will trigger your stop price, and a limit order will be opened to fill at 29k or better. The Take Profit Limit option is similar to the stop-loss limit concept, just going in the other direction. It can be used to protect your profit goals with a position. When your set stop price is hit using this option, you can have a limit price set, which your order fills at or better. For example, the price of bitcoin reaches 100k, and you want to ensure that you don't sell it any lower than 98k. So you would set your take profit price to 100kand your limit price to 98k.
When the last traded price hits $100k, your limit order will be placed to fill at 98k or better. The settle position option will only be relevant to margin traders who want to get out of their trade. Above the simple, intermediate, and advanced menu toggle is another submenu that gives you access to your orders, positions, and trading history.
Select orders, and it will take you to a dedicated screen showing you your current newly created and open orders, as well as your history of closed orders. Positions will display data regarding margin trading and the history of your closed positions. Trades will bring you to a list of your trading history. These text-based trading menus are slightly different from the typical crypto exchange fare, which can be much more daunting.
However, Kraken is set up to make things easy for newbies. If you want to use a more traditional setup for entering your trades, which includes candlestick charts, you can click the little chart icon over here on the right side of the screen. Once the page loads, you can click the purple 'connect' button to gain access to the trading options with your account. As you can see, you have your chart and indicators on the left an order book in the middle and your trading menu options and order history on the right. It may look different, but it's giving you all the same options as the more basic menus we went over previously.
You just now have access to more data, thanks to the charts, indicators, and live order books. I will do another content that dives deeper into the details of using this page to analyze the markets, set up various indicators, and navigate entering your trades. Let's run through the rest of the navigational menu at the top of the screen. We have completely covered the Trade section.
Prices will bring you to a complete list of cryptos supported by Kraken. In addition, you can easily view and filter cryptos by name, price, market cap, as well as access the exchange pages for each coin using the buy/sell buttons on the right. Next, we will take a look at the 'Earn' section. This is where you can learn more about staking crypto assets on Kraken. What is Crypto Staking? You will learn more about that in the crypto mining mastery section of the course.
But just as a quickie, it's an easy-to-access way to support a coin's network/blockchain and earn more coins of that respective crypto passively as a reward. Usually, it's as simple as securing and holding the crypto in an officially developed wallet. I would not recommend leveraging 'staking on Kraken' because you can easily stake any of these coins yourself in a self-secure wallet and avoid the risks involved with using a centralized exchange for longer-term storage/holding purposes. For any legit coin that offers 'staking' for passive earning, I would recommend you visit the coin's official website in question to learn more about the official wallet that you can use to stake from your own secured laptop.
There is no good reason to rely on a centralized exchange when it's straightforward to do it yourself. Next, we will look at the Funding section of the site. The top section, 'Funding Limits,' shows you your deposit and withdrawal limits and current usage. Again, you can toggle the value of this data between fiat and crypto. The Account balances section displays your current holdings.
Your deposit and withdrawal history are detailed in the 'Funding Transactions' section right below. Next, we have the history section of the site. This will bring you to the Ledger, which will display all the transaction types that you place and provides some excellent filter options to help you sort it out. To narrow things down, you can click the 'orders' tab right here, and it will only display a list of your buy and sell orders, which includes orders placed that got canceled or only partially filled. And then, you have the 'trades' option, which will show you a list of each completed trade.
And of course, last but not least, you can export your trades, which is helpful for importing your data into coin tracking applications used for tax purposes. Our next to last main navigational option support.' This will bring you to another page to register for support ticketing services. I've still never had to use the support on this site; everything has always worked as expected. The 'Buy Crypto' button will bring you to an easy-to-use interface that connects to your bank and allows you to buy and sell cryptocurrencies. It's also a user-friendly way for newbies to convert one crypto to another.
This module provides options similar to their new retail-centric app, designed to compete with the theCoinbases of the world. There are still a couple of last things to explore in the site navigation here. At the top right, you can click the shield to review and set up your account security options, which is extremely important to do before starting to deposit or buy cryptocurrencies. When you click it, it will display your current security level, which, if you are doing things right, you should be as close to maximum as possible.
You can click 'check security settings to review the options. I will do a separate content to go over the options that Krakenprovides to secure your account. Lastly, you can access your account settings by clicking the little dropdown menu with your name right here. The granular settings options include; accounts, notifications, and documents.
The account gives you the basic expected options, like the ability to change your account email and password. Notifications will let you adjust what kind of emails that Kraken can send you. Account documents would be to access the documents you have used to verify your account and access higher withdrawal levels and other benefits.
Security will get you options to set up 2Factor Authentication / 2FA, security keys, etc. And lastly, you can access the options to verify your account through the 'get verified link. From here, you can see that I have verified up to an intermediate level with Kraken, which gives me a bank transfer limit of$100k per day and $500k per month.
And crypto withdrawal limit of $500k per day. Scrolling down a bit further, we can see that I have access to all the features except trading Crypto Futures, which is only for non-customers. And trading OTC, which means Over the Counter. This option is usually leveraged by institutional and whale-sized traders who don't want to move the market with their trades. You have to verify up to an expert-level account to gain access to that. To verify your account requires the submission of ID and address verification documents. It is recommended to do this to have access to more of the site features and better deposit and withdrawal limits.
This completes my overview of the Kraken exchange. I hope you found it helpful in getting started using the site for your crypto trading. I have found it to be the best US-based exchange when it comes to the number of states it is available in and the selection of cryptos they have to offer. Please use my referral link below this content to register your Kraken trading account, and I will give you a BIG thank you in advance! And be sure to keep an eye on my channel for more high-value content that will help you maximize your potentials with the crypto market. But before I leave you.
Suppose you are ready to dive headfirst and immerse yourself in the world of cryptocurrency trading, investing AND want to set yourself up for the best results possible. It would help you immensely if you kept in mind that it's all about taking your education as a trader seriously. You owe it to yourself to take a serious look at my Cryptocurrency Trading, Investing & Mining Mastery Course and my24-7 running Mastermind Chat Group on Slack. It's all about your education and empowering yourself with the tools for success in any area you seek to excel and produce exceptional results. You could be writing your very own success story from anywhere in the world with the help of the education and mastermind opportunity I have available for you!
Read More: SECs Shockwaves over Ripple