Since starting our partnership with Cartesi and producing several videos about this monster of a project, you've learned about Cartesi as an optimistic rollup solution that lowers gas fees, and we've discussed Cartesis's unique feature Descartes, a virtual machine capable of running Linux.
Today, we're going to emphasize Cartesi's importance in a blockchain-based world. And I'm going to learn what French a Linux is. Let's get it! BitSwap is the hottest new way to trade tokens.
Crawling all the top decentralized exchanges, BitSwap will get you the very best price and value for your trades. BitSwap is changing the game. Try it now at bitswapdex.com. Welcome to BitBoy Crypto! The largest crypto channel in all the Interwebs.
My name is Ben. Every day on this channel, I show you how to make money in crypto. If you like money and crypto, then make sure to hit that subscribe button. Today, we are jumping into Cartesi.
You may not be aware of the relevance of Cartesi having a Linux virtual machine, but The Cat who spends all his days locked up in our basement glued to a computer screen as my lead researcher is excited. What a nerd. I'm just kidding. We don't actually have a basement to cage up and lock our researchers.
Yet according to The Cat, Cartesi is one of the biggest game-changers for crypto assets and blockchain since Ethereum smart contracts were first released. This is because Linux powers a majority of the software in the world that's used today.
In fact, he says that Cartesi will revolutionize future software by giving developers the ability to code dApps on Ethereum and other blockchains in Linux with commonly used software stacks. Again, nerds. Unless you are a super nerd, you probably wouldn't know this, but Linux is behind most of the software we use on a daily basis including Android phones.
Pretty surprising. Of course, if you're like me and have no idea what the French a Linux is, I'll be honest with you, when I first heard the word Linux, I thought somebody was talking about the mall here in Atlanta, but I was also surprised to learn that it turns out 90% of all cloud infrastructure operates on Linux.
Cartesi now has a built-in bridge between Linux, a global dominant operating system, and blockchain. A prerequisite for mainstream adoption means that everything runs on Linux. Here are some quick facts about Linux dominance that might have you open your mouth like a lynx.
In 2021, 100% of the world's top 500 supercomputers run on Linux. 96.3% of the world's top 1 million servers run on Linux. 90% of all cloud infrastructure operates on Linux. Practically, all the best cloud hosts use it.
In 2018, Android dominated the mobile OS market by 75.16%. 85% of all smartphones are based on Linux. Marc Andreessen's 2011 article Why Software is Eating the World suggested that the developments in the information and communications technology industry are now transforming industries far beyond just ICT.
Cartesi isn't just a blockchain. It's a blockchain with its own operating system, Descartes. The significance of this can't be stressed enough. The difference between a blockchain with and without an operating system is like night and day. It's like someone trying to build a house with a well-equipped workshop versus only having nails and pliers.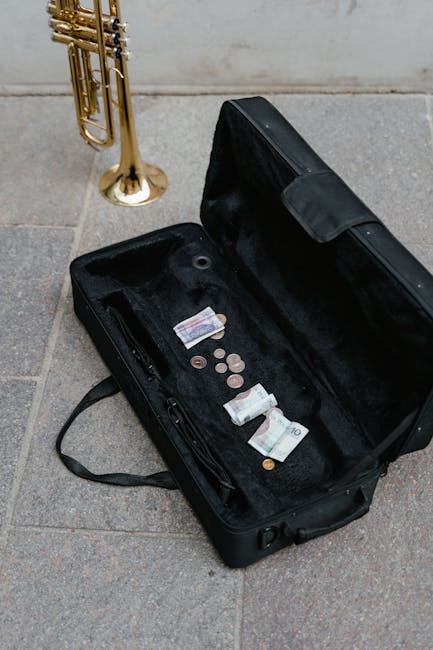 If you don't at least have a hammer and the proper toolset and materials, you aren't going to get far. In Cartesi's case, they're building on already existing technology instead of reinventing the wheel all over again for blockchain. With Cartesi, both users and developers alike can use the same software that we use today.
And that has developed and matured over 30+ years. So it's a no-brainer if Linux is behind most of the software we use to bet on Cartesi being a major disrupter of technology in the future. Perhaps this is why Coinbase has just listed Cartesi on both Coinbase Pro for institutional investors and the retail version, regular Coinbase.
Huobi also followed listing Cartesi last week. Furthermore, Cartesi's optimistic rollup solution combined with Descartes will enable Ethereum and other blockchains to scale with the ability of a full operating system Linux.
Cartesi is a first-of-its-kind project. Never in blockchain's history have developers been able to code applications on Linux. Now, if that's not enough, Cartesi and Ethereum's leading L2 scaling solution, Polygon, has also partnered, and Cartesi is bridged to Polygon.
Cartesi will also be added to QuickSwap, a next-gen DEX on layer 2 powered by Matic Network. QuickSwap allows you to trade at lightning-fast speeds with close to zero gas fees, and it's quickly becoming the go-to Polygon-based DEX. Cartesi has also partnered with Gather to expand CTSI's utility to enable CTSI as a payment method for the Gather Network ecosystem and rewards program.
Cartesi and Gather Network will also further cooperate on exploring other integration efforts such as porting Cartesi's Descartes v1.1 to the Gather Network blockchain, Gather Network nodes joining as validators for both Descartes's upcoming marketplace and Noether's PoS delegation system.
Cartesi Labs has also confirmed a partnership with IMPA and a new partnership with SOSV's dlab to accelerate Cartesi Labs' participants. If that's not enough, Cartesi has been integrated into Travala via Binance Pay, so crypto users can now book vacations with Travala and pay using CTSI.
So, what's next for Cartesi in the future? According to Cartesi's roadmap, the team will have two major releases this quarter, Descartes Rollups on testnet, as well as Noether's PoS delegation system. If you haven't picked up your bag of Cartesi by now, you missed out on a lot, but you're still early.
The ecosystem is just getting started for Cartesi projects as they just launched Cartesi Labs with a $1 million US fund to develop using Cartesi technology. There are already 70 million CTSI staked in Cartesi's Noether PoS system. Don't miss out on this gem. Pick up a bag of CTSI on Uniswap, Binance, Huobi, QuickSwap, and now Coinbase. Let me know what you guys think about CTSI.
Will it continue to the moon? Or are you ready to sell out? Let me know down below in the comments.